Airport Pickup
Luxury Transportation
Luxury Hotels
Personal Guides
Gourmet Meals
Activity Fees & Taxes
Schwag and more
We even include socks! (more)
Add to your Portfolio and kick start your adrenaline! Beginners and Pro Photographers alike are Setting up the Shots
We'll get you to all the best locations for your incredible photographs of Nova Scotia while renowned Dutch Photographer Henk von Pickartz joins us on this adventure with shot setup and processing advice and free Adobe Lightroom Lessons (optional) to give you lasting memories, lessons in recording them and a platform to store and share. We include laptops, software, online storage & more!
Halifax
Lunenburg
Liverpool
Central S. Shore
Digby
Wolfville
Iconic Settings
Shark tagging
Canoe or Kayak
Whale Watching
Help Setting Shots
Optional Free Adobe
Luxury Dining & Hotels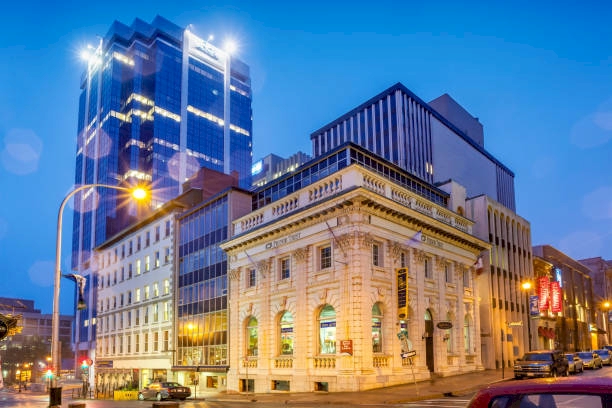 We pick you up at the airport and get you to your luxury hotel so you can rest, refresh and get your feet on the Nova Scotia Ground. We have a deluxe dinner planned that includes Famous Nova Scotia Lobster and other Seafood Delicacies native to the East Coast of Canada. You'll return to the hotel ready for sleep and a new day of adventure.
Fabulous breakfast on the Halifax Boardwalk, a mile long opportunity to catch bustling eateries, food stands and buskers, while passing tall ships and other maritime iconic scenes, all ready for the taking on your camera lens. Our Professional Photographer walks you through the process of setting up shots once you choose your backdrop and feature preferences.

Today we're taking you on a Science Ship for the adventure of a lifetime. Shark tagging is an opportunity to interact with the thrills while catching them for your portfolio at the same time. Blue Shark, Porbeagle, and even Mako are caught every year in these parts; Blues are most common. They range in size from a respectable 70 lbs, to 1000 lbs plus. Lately Great Whites have been spotted in numbers too!

Once back on shore we'll get you and your gear back to the hotel. Relax, wash up and let's step out for a deluxe Lobster dinner. Feel free to add a steak to that if you like! Before returning to the hotel we'll sneak out for a few iconic night shots and spend time with our Professional Photographer learning about Adobe Lightroom and enhancing your newly acquired photographs.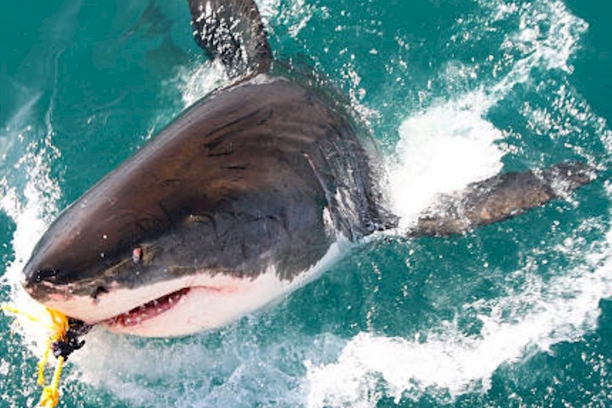 Breakfast in town hightlights some of the oldest architecture in Canada - by all means let's stop along the way and capture any of the Halifax City Scenery that takes your breath away.

After a great meal we're heading to the World Famous Peggy's Cove. The dramatic ambiance is amplified by the memories of Swiss Air flight that went down on that fateful day in 1998. Be it a cheerful angle or a heart wrenching view, your lens will take in some of the worlds most photographed icons right here at the Cove.

You'll find the famous Peggy's Cove Lighthouse, colorful Dories and Nova Scotia Lobster traps to set up and shoot against the backdrops of cliffs, rocks and high winded waves.

Peggy's Cove has several eateries right on the grounds, so we'll check in for an authentic Nova Scotia Shore lunch before heading back to Halifax. On our continued tour of the city we have several iconic options allowing you to choose your take-home location shots before we check in for a fabulous Five Star Dinner at one of the finest Fresh Seafood and Steakhouse restaurants.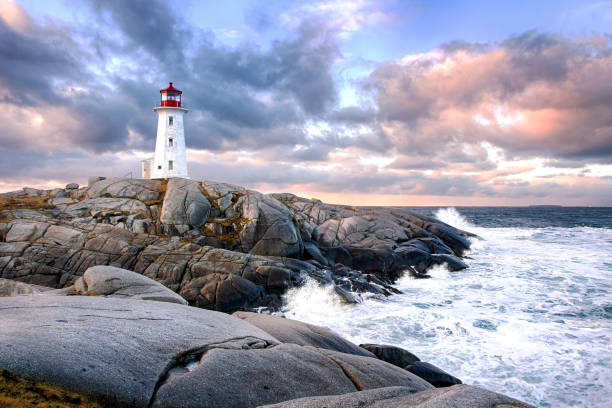 This is a day of Classic Maritime Architecture and Bays. The drive to Lunenburg yields a number of opportunities but the center of attraction is the world renowned colorful 18th century buildings that line the streets. This small town is actually a major ship building hub as well as home to Nova Scotia's well known Blue Nose II. We'll check into one of these famous structures for lunch over looking the waterfront. 

Onward to Mahone Bay, a town that sits on the still waters filled with sailing ships, kayaks and canoes in summer. The streets are lined with some of the coolest shops of the Maritimes, each with a character to behold and story to tell. Mahone Bay is known for the perfectly restored and highly detailed Colonial Homes; each one more photogenic than the last. 
 
We're spending the night in Liverpool, a gorgeous small town on the coast of the peninsula. Dinner is served in the waterfront hotel overlooking the ocean and for those guests interested, we have lessons after dinner, from our Pro Photographer, on using the right tools for organizing and storing high volumes of photos.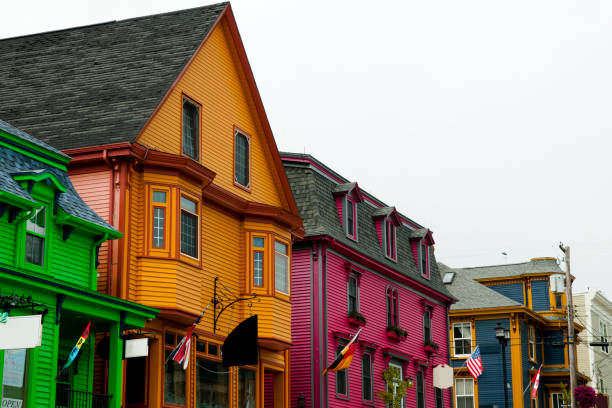 Choose from Canoes or Kayaks, you'll be spending the day on the water enjoying some of Canada's most incredible scenery and all based on your choice of areas to explore. Choose from the Park or any of the fabulous nature-sculpted water way regions in the area. If you prefer a more mellow day, choose to hike or watch for natures colorful birds before a stop at the Bay of Fundy for some iconic shots of the worlds most famous tidal pattern.

Either way the day rolls, we're serving a Lobster Lunch, complete with a bounty of accompanying delicacies, enjoy during your afternoon on the lake or take along on the way to Digby for a look at one of Canada's hardest working Coastal towns. Digby provides he world with Famous Digby Scallops, the supersized type we'll be sampling over dinner before checking into your private paradise overlooking the harbor.

Take some gorgeous night shots from your balcony overlooking the harbor or take a stroll for some close ups; your waterfront shots are sure to be memorable and representative of Digby history. And for photographers who want to sit in on a specialized class, we have a lesson on saving your best shots to your own professional webspace portfolio - established for for public or private viewing; your choice. Get a good nights sleep, we have another day of adventure ahead!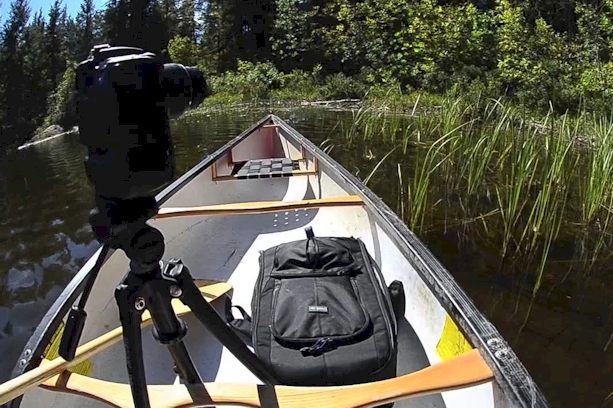 Breakfast in Digby gets the day started for an exciting morning of Whale Watching. The ocean will delight your camera and your senses as well the porpoises, sea lions and other inhabitants of the deep. 
Leaving Digby we're taking you to Annapolis Valley to view The Military Outpost you can walk though, walk in and fully experience. From the Munitions Dugouts to Cannons, you can touch and feel as well as photograph every inch of this National Historical Military site.

As we continue north through the Annapolis Valley Vineyard and Orchard country, we find ourselves in Wolfville, home of the Acadia University. Stopping for lunch at one of the University Town pubs will be a great break before heading back to Halifax. 

Check into your luxury hotel, freshen up and join us for a Gourmet Dinner Cruise aboard an Incredible Paddle Wheeler as it winds through the Halifax Harbor.

During this evenings Photography Lesson, Accompanying non-photographers (or photographers who prefer to) may want to join us for a dessert and drink at the famous Press Room Pub.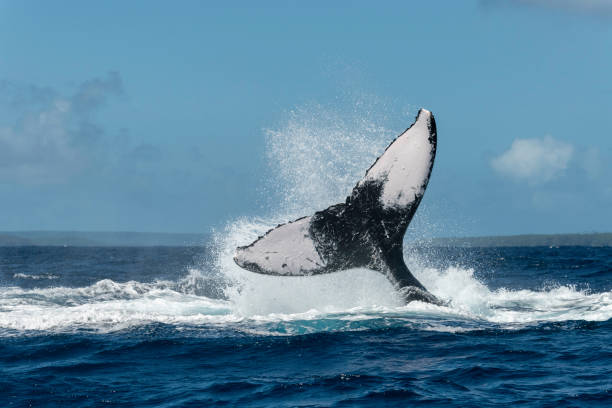 After a good breakfast we'll get you to the Airport and assist with any bags and details you would like before saying Bon Voyage!